---
Posted on Nov 29, 2022 189
---
The amazing hummingbirds are remarkable not only for their miniature size or interesting wing structure. They have a way of life unlike most other birds, and therefore they are the focus of many ornithologists. Seemingly weightless, they flutter effortlessly from flower to flower, moving with impressive speed.
Hummingbird Facts
1. There are over 350 species of these amazing birds in the world.
2. They are the smallest birds in the world. Some adult hummingbird species weigh 1.6 to 2 grams and are about 7 centimeters long.
3. The largest hummingbirds, the giant hummingbirds, are only so imposingly named. They do not exceed 18-20 centimeters and weigh up to 20 grams.
4. The hummingbird's heart, in relation to its body, is the largest of all living creatures on Earth. It occupies up to a third of the volume of their tiny bodies.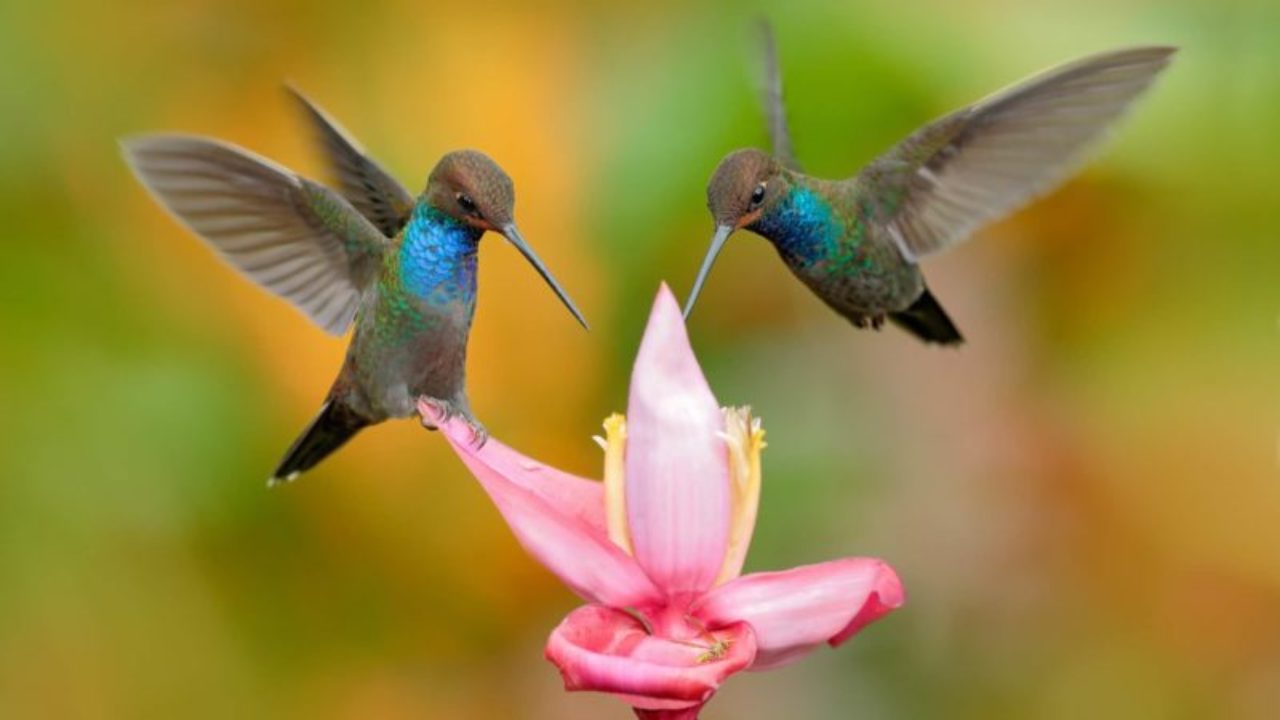 5. Hummingbirds are mainly found in the tropics, but some of their species live even in southern Alaska.
6. Of all the birds in the world, only hummingbirds can fly backwards.
7. In the wild, they are found only in South and North America.
8. The hummingbird's heart beats at breakneck speed, from 500 beats per minute at rest to 1,200 during flight.
9. During its lifetime, this bird's heart beats 4 to 4.5 billion times.
10. Hummingbirds flap their wings so fast that it is impossible to follow them with the eyes - up to 100 flaps per minute. They buzz like bees or other similar insects.
11. The average lifespan of a hummingbird is 8-10 years, but the official record of longevity is 17 years.
12. These birds never pair up for long, often changing partners.
13. Giant hummingbirds are found in the mountains, up to 5 kilometers above sea level.
14. Like bees, hummingbirds pollinate many kinds of plants, feeding on flower nectar.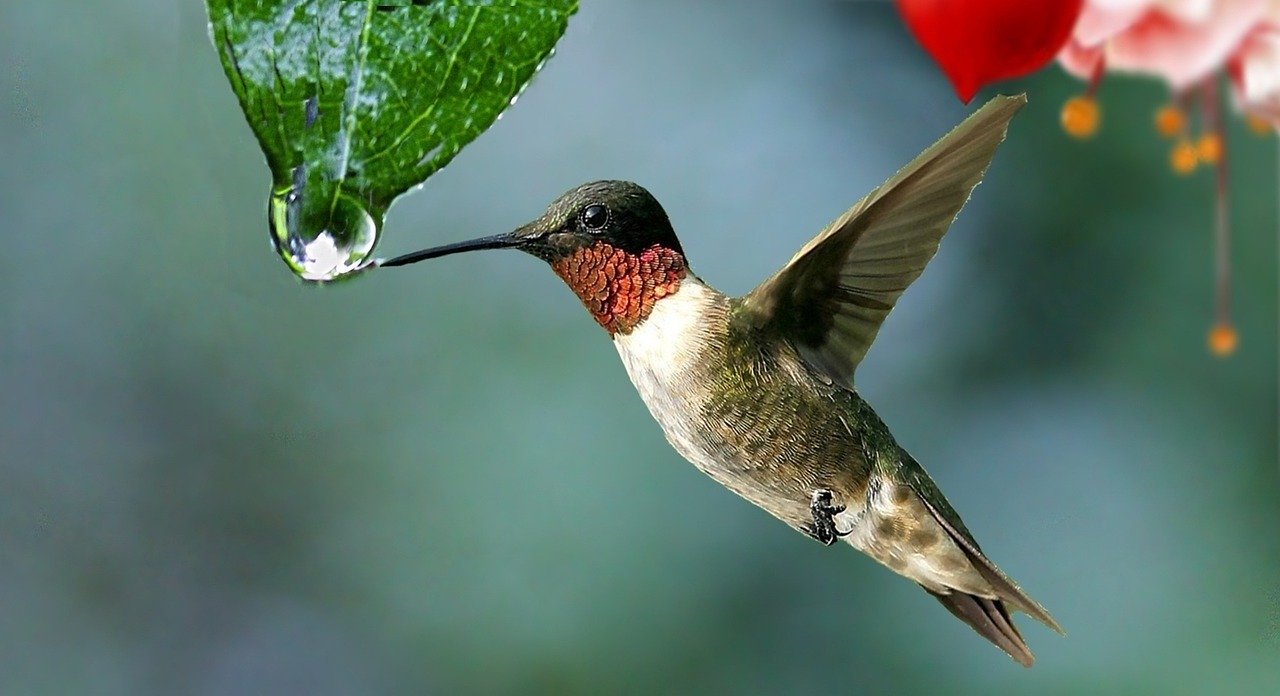 15. Hummingbirds have a bifurcated tongue like reptiles.
16. During the migration season, they overcome enormous distances, sometimes covering up to 1000 kilometers in 24 hours.
17. Hummingbirds are depicted on the coat of arms of Trinidad and Tobago.
18. Throughout their lives, these birds feed only when they are in flight.
19. If you compare the mass of a hummingbird to that of an elephant, the hummingbird eats about 100 times more food each day, based on body size.
20. They can fly upside down and sideways.
21. Besides flower nectar, hummingbirds readily eat tiny insects by picking them off flowers.
22. When a hummingbird dives, it covers a distance of 400 times its own body length in a second.
23. They attach their nests to rocks or leaves, using their own saliva as a cementing agent.
24. The numbers of many hummingbirds species have been severely reduced because of hunting. Many native peoples exterminated them for their beautiful pelts.
25. In times immemorial, hummingbirds inhabited Europe as well. Fossils of these birds, which are about 30 million years old, have been found in Germany.
26. Some Native American tribes in Central America believed hummingbirds embodied the souls of fallen warriors.
---